WELCOME TO CONGREGATION SONS OF ISRAEL
UPCOMING EVENTS & CLASSES
Following is the link to Dr. Oze Henigs's talk on
"The COVID Vaccine & Our Children"
https://www.youtube.com/embed/MELW7MEqNuw

---
Invest in Israel Bonds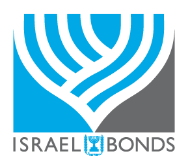 https://www.kosherwine.com/?rfsn=5940204.12e2a2
SOI members and affiliates can click the link to go to the JCommerce websites and purchase their products. You can support SOI through the commission we earn.
Please click here to view/download a printable Monthly Calendar - June 2022
Calendar is subject to change. Updated June 08,2022
Shoprite Scrip Now Available
SOI Office Monday-Friday 10-2
Yaeli Sokolic at ycsgraphix@gmail.com
Flo Shulman at florence.shulman@gmail.com
https://www.soicherryhill.org/form/purchase_scrip
Today's Calendar
Fast begins

: 5:33am
Sephardi Selichot

: 5:50am
Selichot

: 6:05am
Shacharit

: 6:45am
Shacharit

: 8:15am
Mincha/Maariv

: 6:15pm
Fast ends

: 7:20pm
---
Tomorrow's Calendar
Sephardi Selichot

: 5:50am
Selichot

: 6:05am
Shacharit

: 6:45am
Shacharit

: 8:15am
Mincha/Maariv

: 6:30pm
---
Friday Night
Mincha/Kabbalat Shabbat/Maariv

: 6:25pm
Candle Lighting

: 6:26pm
Shabbat Day
8AM Minyan

: 8:00am
Sephardic Minyan

: 8:30am
Main Minyan

: 9:00am
Latest Shema

: 9:53am
Youth Groups

: 10:00am
Donuts and Discussion

: 10:30am
Tot Shabbat

: 10:30am
Shabbos Shuva Drasha

: 11:00am
Gemara Shiur

: 4:55pm
Mincha

: 6:15pm
Rabbi's Parsha Shiur

: 6:40pm
Maariv

: 7:10pm
Havdalah

: 7:23pm
WE ARE OPEN FOR INDOOR DAVENING
COVID UPDATE -
With the encouraging news of dropping numbers of Covid cases in our area, we are taking small steps to relax our masking requirements. If numbers continue to fall, we hope to further relax these masking requirements.

The 9AM Main Sanctuary Minyan and minyanim during the rest of Shabbos and throughout the week are "mask optional".

Based on the recent lifting of the State Mandate and following the decisions of local schools, children's groups will now be "mask optional".

To keep everyone safe, be sure to stay home if you are not feeling well or have any concern about potential covid symptoms.

Thank you,
Rabbi Michael Davies
Donna Moskowitz
Covid Task Force

Let's all do our part to make this Shabbat as safe as can be.

Thank you for your cooperation.

Daily morning & evening times
are posted on our Calendar
Shabbat morning there are 3 Minyanim: Indoors @ 8:00 AM - Kiddush Room
Indoors @ 9:00 AM - Sanctuary
Sephardic Minyan @ 8:30 AM
(in the Politz Beit Midrash)
Wed, September 28 2022
3 Tishrei 5783
Today's Calendar
Fast begins

: 5:33am
Sephardi Selichot

: 5:50am
Selichot

: 6:05am
Shacharit

: 6:45am
Shacharit

: 8:15am
Mincha/Maariv

: 6:15pm
Fast ends

: 7:20pm
---
This week's Torah portion is

Parshat Vayeilech
Havdalah
Motzei Shabbat, Oct 1, 7:23pm
Fast of Gedalia
View Calendar
Zmanim
Alot Hashachar
5:33am
Earliest Tallit
6:04am
Netz (Sunrise)
6:53am
Latest Shema
9:51am
Zman Tefillah
10:51am
Chatzot (Midday)
12:50pm
Mincha Gedola
1:20pm
Mincha Ketana
4:19pm
Plag HaMincha
5:33pm
Shkiah (Sunset)
6:48pm
Tzeit Hakochavim
7:28pm
More >>
Wed, September 28 2022 3 Tishrei 5783